My journey to new hair started five years ago, when my own hair started to become thinner. At first I was able to camouflage this by using powder, which made it look like I had a lot of hair, but after a couple of years this became harder and harder. At that point I started searching for another solution to be able to feel confident again, and I ended up with a hairpiece.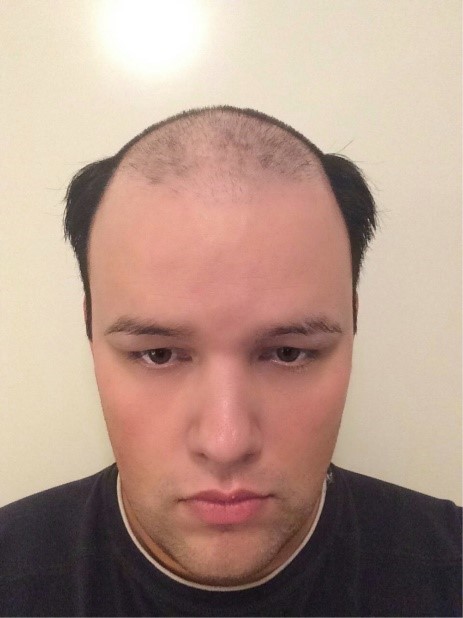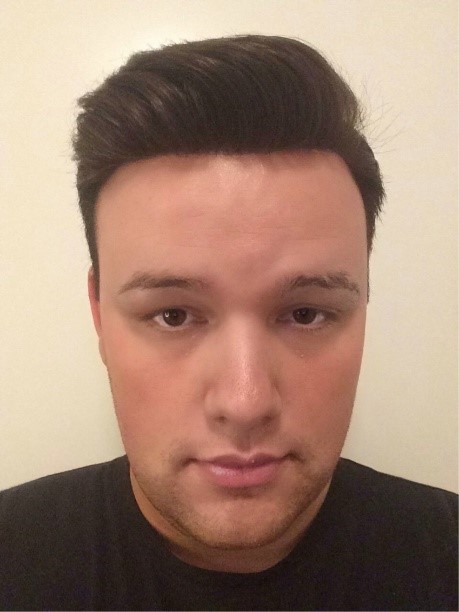 Before After
My first hairpieces where full lace hairpieces, and I was very pleased with the result. My hair looked a lot thicker, but after a while I started doubting this new hairpieces, since they became thinner rapidly. Therefore I had to order new once quite often and unfortunately hairpieces are quite expensive.
For this reason I started searching the internet, where I found lots of different websites with a wide range of prices and an even wider range of possibilities. While searching, I saw lots and lots of positive reactions and reviews about Thin skin units, so I started searching for those. That's how I ended up at www.lordhair.com.
Lordhair.com also has a lot of different options, but next to that they have hairpieces in stock and are able to deliver those within 3-4 days, which is of course amazing when you find yourself in need of one. I decided to order a Thin skin unit and needed to have this package shipped from China to the Netherlands. As promised at www.lordhair.com I received this package within four days, so they definitely lived up to my expectations.
My partner is a professional hairdresser and used a mold we made, shaped like my own head, to cut the hairpiece to make sure it would be the right size. Afterwards we applied the hairpiece and cut a nice model. I instantly loved my new hairline and the look of the Thin skin, I felt that confidence I had been searching for.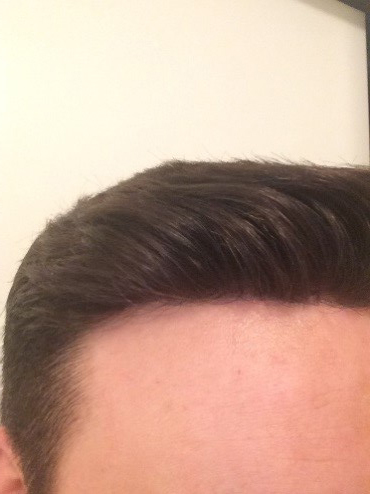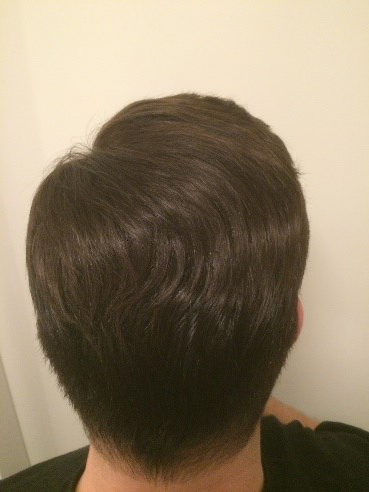 Front hairline and the back of my head
The best part about lordhair.com is that you can order your hairpiece in the exact way you want it, there are different bases, colors and densities to choose from, you can decide if and what kind of curls you would like and you can even choose to have gray hair in it. If you want, you could even send in an old hairpiece of your own (or a mold, if you have one) and have a hairpiece made, exactly the way you want.
The unit on the back of my hand on the right before cutting left after cutting to size
I was so pleased with my new hairpiece that I decided to order the same one form lordhair.com again a few weeks later, so that I could have a spare. Again, my hairpiece arrived right in time, neatly packed in a net and a zip lock bag, so no damage can be done to the hairpiece during transport.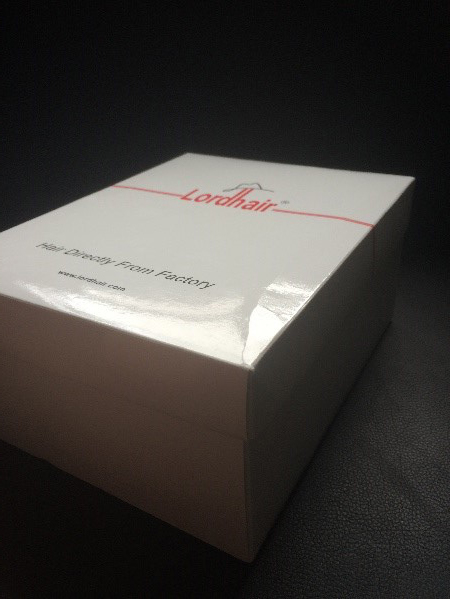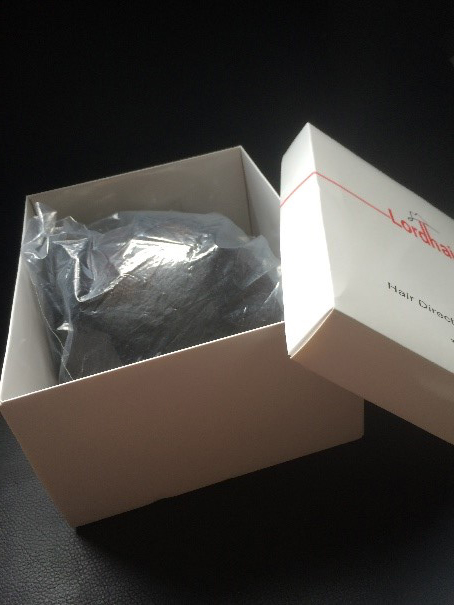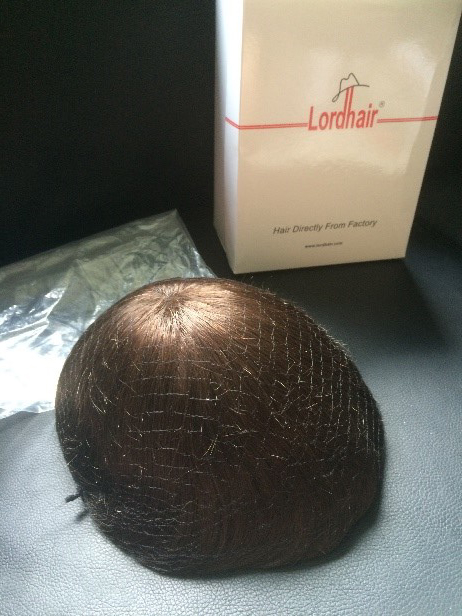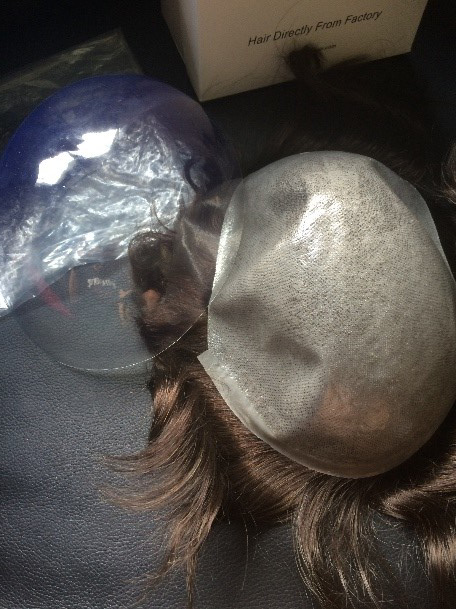 This is how I received the hairpiece
After I get a new hairpiece I always wash it very carefully and have it cut in the right shape and model. When I was done modelling the hair still felt very soft and natural, and there was no sign of any tangles. The hair is easy to model, the only thing I need to look good is a bit of hairspray.
As soon as I need a new hairpiece I will definitely visit lordhair.com again. I might try out some different stock units at that time, but for now I am very, very pleased with my HS1 Super thin skin hairpiece.