Partner-Programm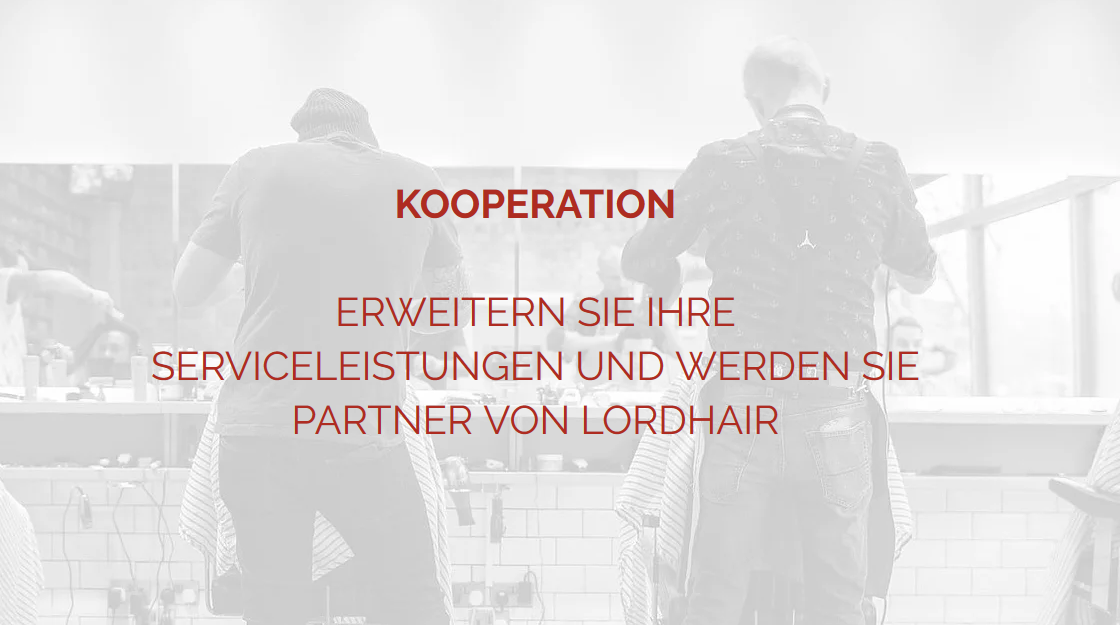 Lordhair bietet vor dem Versand einen Vorschneideservice, mit dem ein Haarsystem sofort nach Erhalt getragen werden kann. Um dieses Angebot auch vor Ort anzubieten, suchen wir Salons aus Deutschland, Österreich und Schweiz die mit unseren Produkten zusätzlichen Umsatz generieren, oder Ihr Know-How auf Haarsysteme erweitern wollen.
Collaborate with us!
Are you a salon or studio?Do you offer hair replacement systems to your clients?
If you can answer yes to both the above questions, Lordhair would like to hear from you! We would like to work together with you through entering into a mutually beneficialcollaboration.
We would like you to send us photos and/or videos of your clients wearing ahair replacement system. If your client permits, this should include both before and after photos. We also welcome interviews with any of your clients who wear a hair replacement system.
Why do we need you?
We would like to show our customers the impact of wearing a hair replacement system. We recognize that showcasing real life people sporting a hair replacement system is of high importance when it comes to selling our products. Our potential clients truly appreciate real life photos and videos in which they can visually see the impact of wearing a hair piece first hand. A good hair piece can dramatically transform the user's appearance, helping them to regain their confidence and transform their life!
We seek your help as we require additional examples of people who wear a hair piece. Our aim of this collaboration is to provide our potential customers with a better understanding of hair replacement systems in general. We will do this by highlighting to them the benefits those who suffer from hair loss experience when wearing a hair piece.
What can we offer you in return?
Three great reasons to collaborate with us!
1) We can offer our products to you at our wholesale price.
2) We can put your contact details on our website: We can recommend your salon for haircutting or other hair maintenance services to clients living in your regional area.
3) We can provide you with a detailed production consultation, allowing you to gain an in depth understanding of the production process. Such information may be of interest to both you and your clients.
We hope to enter into a good relationship with you. At Lordhair we pride ourselves on offering excellent products and services. Moreover, from the benefits we both can gain from working together we hope that, if it is not already, a Lordhair system will be the number one choice for your clients.
Does this interest you? This is an exciting opportunity to team up with Lordhair in a win-win collaboration.If you would like to find out more do not hesitate to contact us anytime to discuss this opportunity further.
Email: Suzanne@lordhair.de
Note:
We will put the pictures and video on our website. Participating in this promotion means you agree to the use of your pictures and videos on our website and for legal commercial advertising on other websites [Our company (Lordhair Co., Ltd) reserves the right for final decision].